Plant Profile: The Tomato
Classification: Fruit
Origins: Native to the Americas
Largest Producer: China
Varieties: 7500 different types
Whether you're a lover or a hater, there's no denying that tomatoes are a versatile fruit. Whether it's in a classic Italian marinara sauce, a bottle of Heinz Ketchup or sliced thin in a caprese salad, their bright colour is iconic to its form. In this plant profile, you will find the health benefits of this humble fruit, some weird and wacky things based around it and a yummy recipe that you can make at home!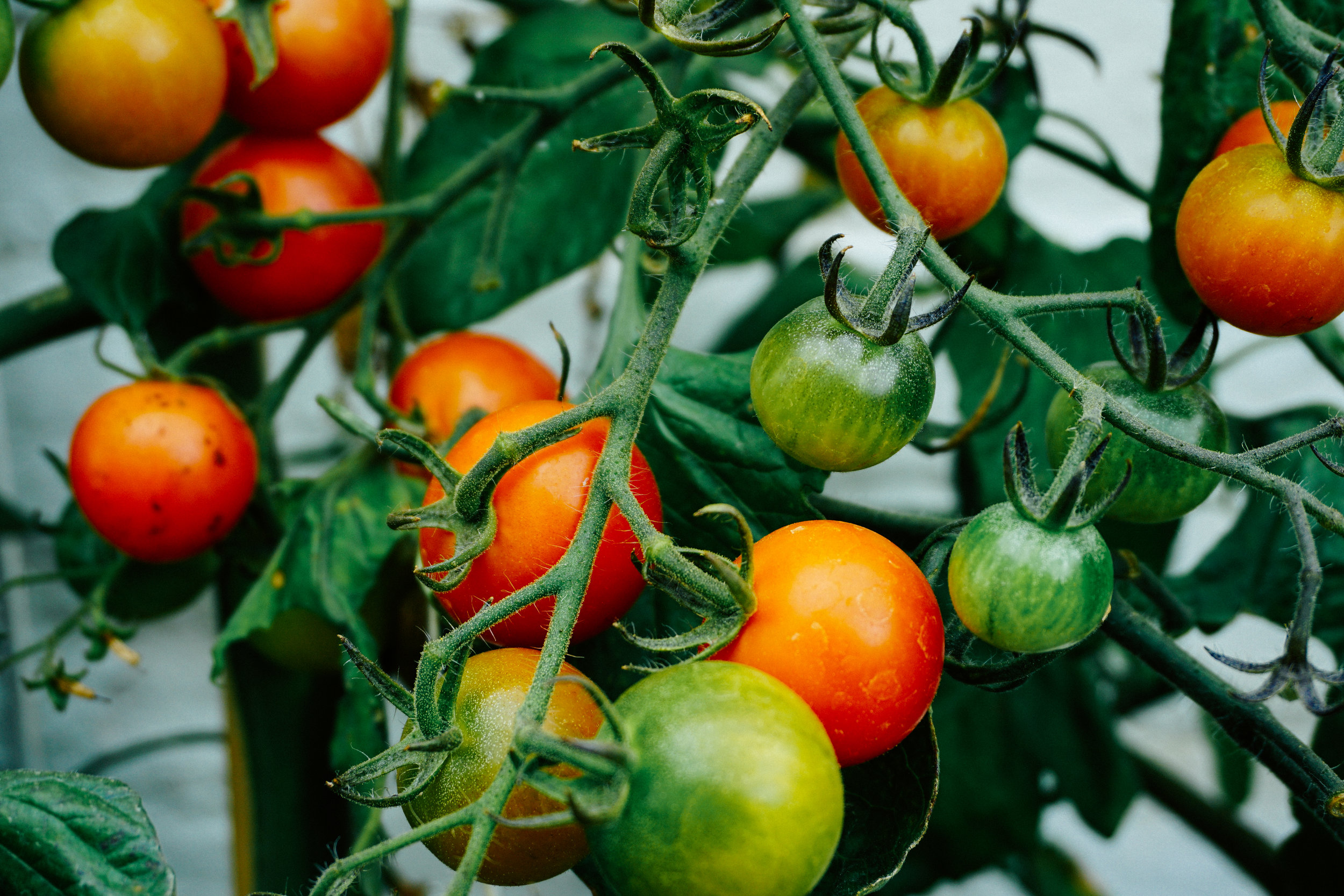 - Help Maintain healthy blood pressure.
- Excellent source of vitamin C and anti-oxidants which are linked to combatting free radicals; free radicals are known to cause cancer.
- The fiber, potassium, vitamin C, and choline content in tomatoes all support heart health.
- Collagen (which is essential for healthy skin, hair and nails) is reliant on a consistent intake of vitamin C; which you can find plenty of in this little fruit!
La Tomatina is a famous tomato-orientated festival which takes place every year in Buñol, Spain. On the last Wednesday of every August, thousands of people get together to throw tomatoes at each other. With 120 tonnes of tomatoes, you can imagine it gets pretty messy! The tradition started in 1945 and has been a popular cultural event ever since. For more information about the festival, and a chance to bag yourself some tickets, click here to be directed to the official website.
This recipe was taken from BBC Good Food. For the more details on the recipe, and more delicious content, click here!